And we know that all things work together for good to them that love God. Romans 8:28
Hello – we're having a flying visit back to Beverley as we have a trustees meeting today. We are all saddened by the terrible earthquake in Morocco and we have launched an appeal today to raise funds to help those caught in this disaster. We have a contact that is currently in the area of the epicentre in a community in the Atlas mountains so we will be able to get aid directly to those in need. We pray that the emergency services can rescue those that are still alive quickly and reunite them with their families.
The Ukraine war continues and we have now sent 31 containers to the Ukraine and Moldova since the conflict began.
We have now nearly completed the work on the paediatric ward at the Hain clinic that I mentioned in my last report and it is looking very good! I feel this will be a real blessing to those who use it and will help the patients and their relatives greatly, as well as providing a much better work environment for the staff.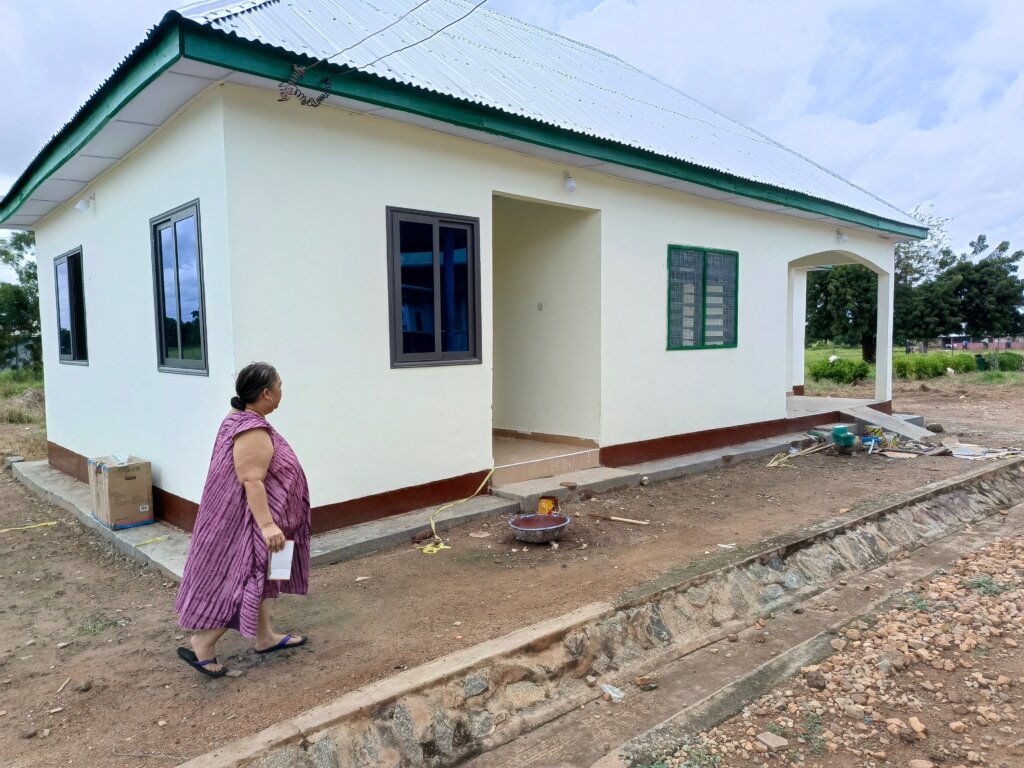 We are now starting work on the theatre repairs at Wa Municipal hospital. This will without doubt, save lives. Liz, our 'pharmaceutical' trustee is travelling to Ghana this month and will be monitoring the work that has been commenced.
We have had a letter from the Ghana Educational Service stating that the training in the making of the re-usable sanitary pads in the schools has made a great impact on the girls that attended. The retention in the school has now risen to 85% in these girls and they hope that it will also reduce the teenage pregnancy rate.
Thank you for all your support.