Education
 "Education is the most powerful weapon which we can use to change the world" (Nelson Mandela)
Jacob's Well Appeal has been supporting schools and Educational Projects in the developing world for many years.  See below  the different projects that we are involved in and how you can be involved in helping.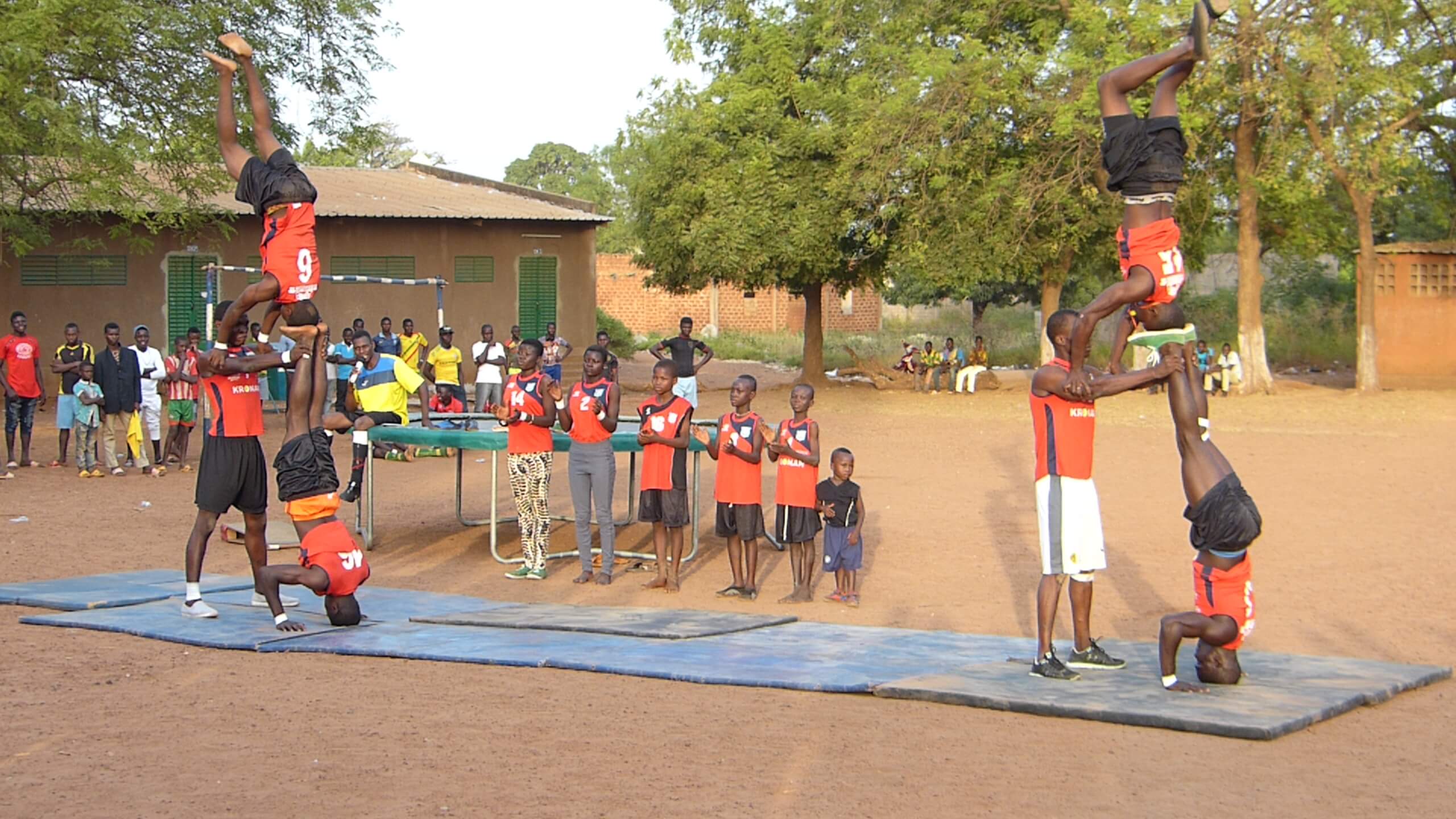 Remote Areas Community Hotspot for Education and Learning – R.A.C.H.E.L
Here in the UK we find it easy to access information that we need. We have libraries, the internet, and we all have the chance of an education.
Imagine living in a remote place in a developing country where none of that was in place. If you encounter a problem in your health, with your goats, your fruit trees or you just want to learn more, to give you a better chance at getting a job, you have no-where to turn. Until now.
RACHEL stands for Remote Areas Community Hotspot for Education and Learning.
Computers have a special programme installed which contains a mass of health, agricultural and educational information. We install the programme on second hand computers in the UK, then transport them to remote communities or ill-equipped schools in West Africa.
There are text books and learning aids to help people learn from primary school level to university degree level.
There are teach your self tutors that teach you how to type and helps you to learn other useful vocational skills.
The universally respected book, "Where there is no doctor" is available to help people diagnose what might be wrong with them if they are ill, and what they can do about it.
There is a whole range of other useful information about agriculture and climate, the world around, finances etc.
RACHEL empowers communities to change their future.
To see more details, visit https://worldpossible.org/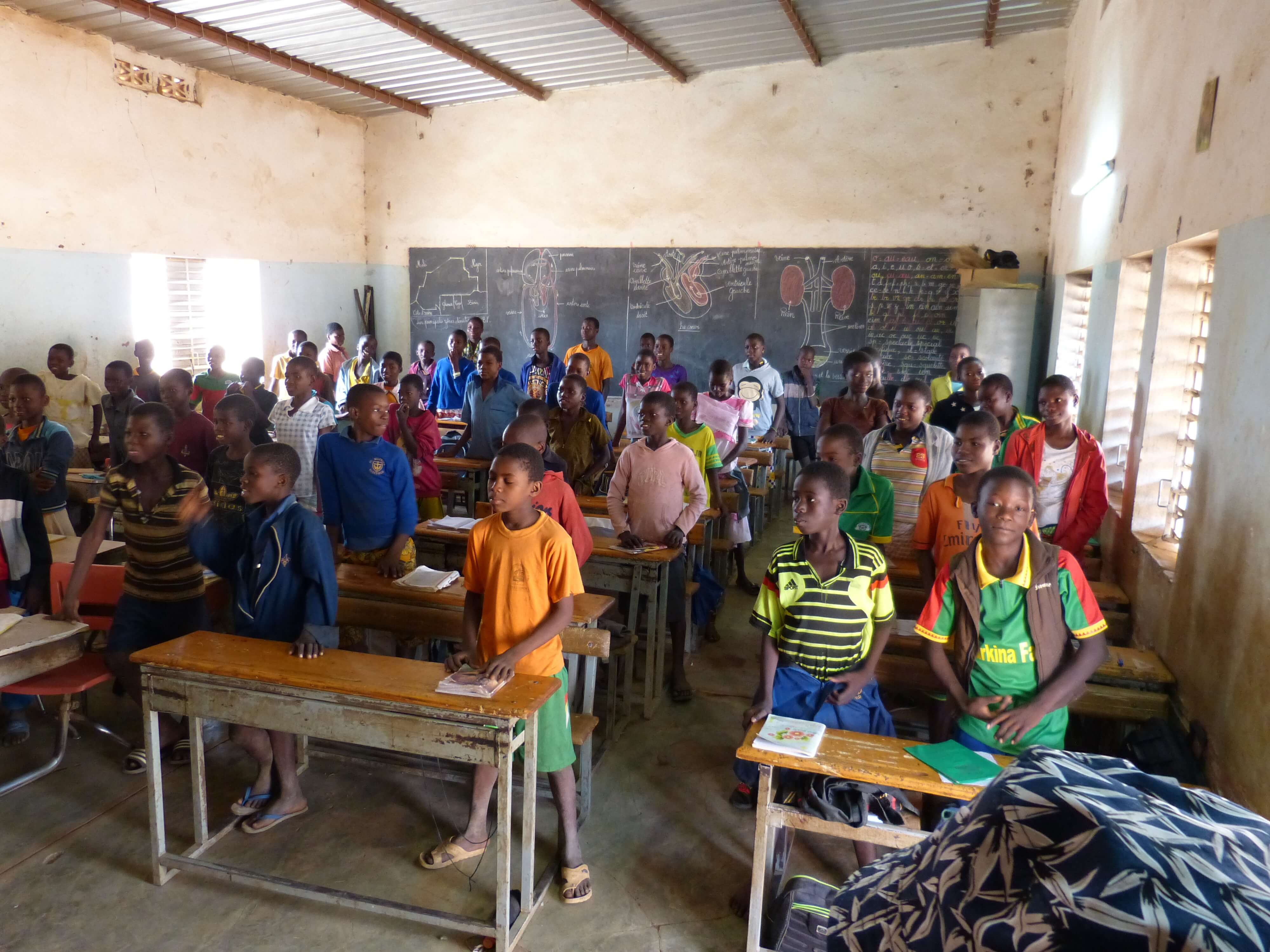 The ABC School in Bobo Dioulassou, Burkina Faso
Jacob's Well has been partnering with the ABC School in Bobo Dioulassou since the school was started.  We have supplied all the school furniture, installed a water system and helped in many other practical ways.  Teams have also gone out from us to help in the school each year for the last few years.
As of 2019, the ABC school in Bobo has 350 children in it's primary school and is just finished it's  secondary school, the building you can see below. 
The school also has a technical college which teaches the less academic children some more practical skills. Girls are taught sewing and how to use a sewing machine, whilst boys are taught woodwork, metal-work, bike and car mechanics.  The national language in Burkina Faso is French, so all the classes are conducted in French apart from the reception class, where the reception teacher also uses several local tribal languages. 
We have helped this school also start an agricultural college to teach the less academic boys agricultural skills and just last year we build a home for girls from the school that are facing forced marriage, forced pregnancy or abandonment. This has four rooms and with 4 girls to a room can now house 16 girls and will give them a safe environment to flourish. We also hope to build a home for teenage boys who are unable to stay at home and continue school. Usually because their father leaves the family and the mother has insufficient funds to keep the family together. This home will enable these boys to continue in their education.
Through Jacob's Well Appeal you can help this school – sponsor a child, buy a chicken for the agricultural project which will feed the children or a solar lamp to help the children do their homework. Come and help us sort items in our warehouse to fill the containers we send them!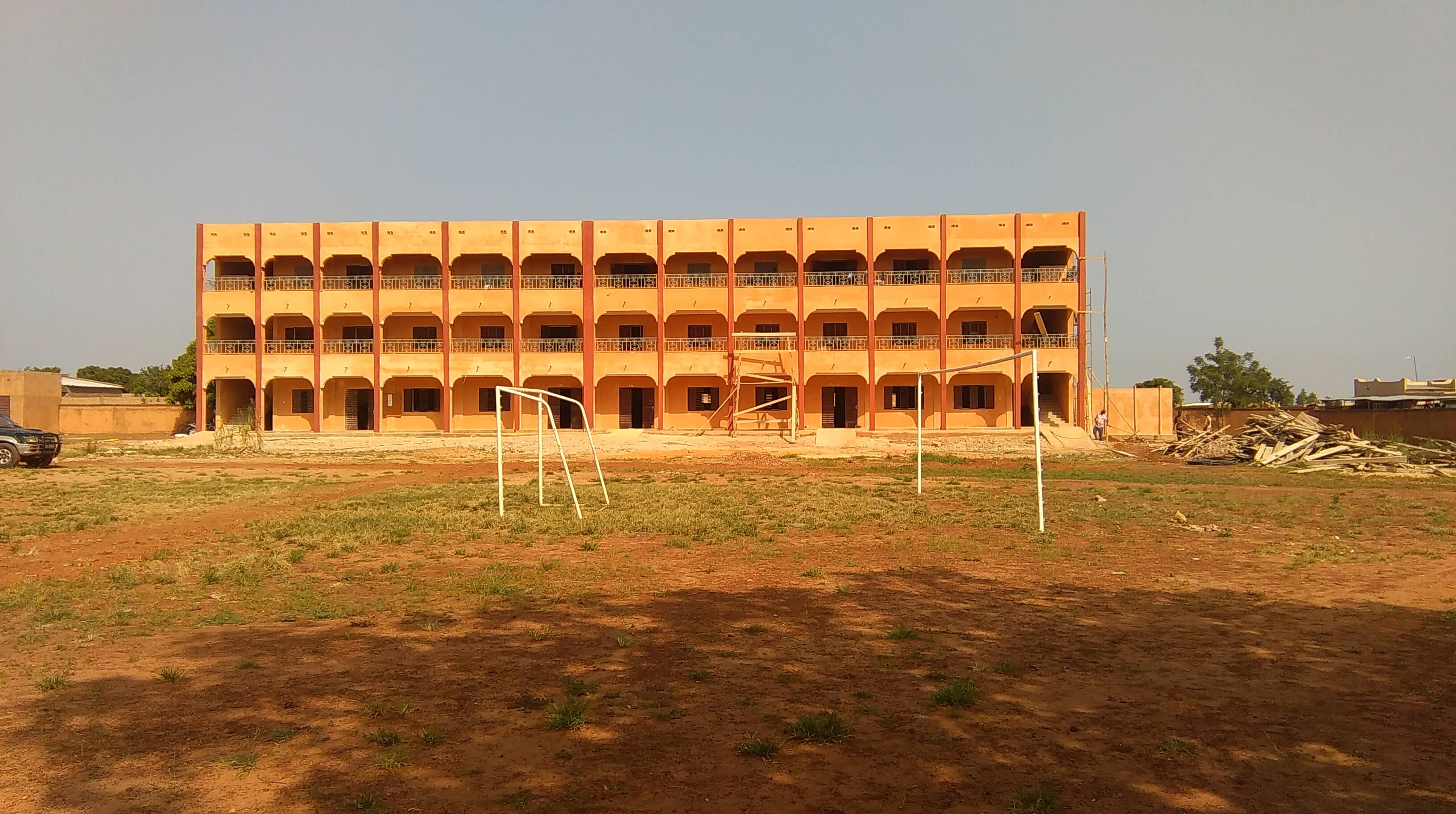 Here at Jacob's Well, we are keen to develop our involvement in the life of schools.  Our approach of "Changing the World one Life at a Time" turns seemingly impossible global challenges into small achievable steps of change.  Projects such as "Sponsor a Child" and "Gift for Life" help children see for themselves the difference their help could make.
Jacobs' Well can provide speakers for assemblies (particularly helpful after a natural disaster) or can lead specific curriculum focussed lessons.  We can also offer a great opportunity for your school to partner with a international aid organisation that is based in your locality.  Such a partnership can develop pupils' understanding on a whole range of important spiritual, moral, social and cultural issues.
We are also happy to arrange visits of small supervised groups of children to our distribution centre to see how containers of donated items are dispatched – great for school publicity photographs/and a suitable reward for children who have been involved in fundraising.
Topics that Jacob's Well could help your school with might include:-
Geography –Life in Burkina Faso an LEDC
Geography – Natural disasters and emergency disaster relief
Geography – Agriculture, Fair Trade/Free Trade.
French – Burkina Faso – example of a French speaking country
General Studies – Life in the third world
General Studies – Aid organisations and how they work
Water – The importance of clean, readily available water
Literacy/World Book Day – Why education is important
Business start ups – how to set up a small business
If you would be interested in finding out more please e-mail our office to request a meeting to discuss how we could work with your school.
Change a Life for £19.50 a month
 Sponsoring a child is an easy and practical way of changing the world completely – for one child.  You will change their health, their family, their prospects and their future.
Many children in poor communities around the world don't have access to the sort of education that we take for granted.  Sponsoring a child is an opportunity to change someone's life for ever.  If you sponsor a child, you will be making a long-term difference to one of the poorest children in the world.  Instead of growing up to be like their parents, struggling to survive at subsistence levels with little money and very few life choices, they could become doctors, teachers, engineers or accountants.
Children that are sponsored through Jacob's Well are sent to schools where the child will be guaranteed of
A good quality education
Personal monitoring, with annual reports being sent to the sponsor
Manageable class sizes – usually less than 40 children per class
A free nutritious meal every day
Primary health-care
A school uniform
All the books that they need for their education
In addition, you will have the opportunity to be involved in your child's life as much or as little as you want.
When you initially sponsor a child, you will receive;
an information pack about that child. This will contain information about their home situation, their family and siblings including parent's names and details, their economic background and their health.
You will also receive a photo of your child.
Each Christmas you will receive a Christmas card which is hand-draw by your child
In the summer you will receive the child's academic report along with a brief synopsis of how the child is doing
You will also receive a new photo each year.
You can contact the child as much or as little as you want by writing letters or emails or sending birthday and Christmas cards.  It can be the start of a long-term relationship.
For Child Sponsorship Frequently Asked Questions click here.