God will wipe away every tear from their eyes: there shall be no more death, nor sorrow, nor crying. There shall be no more pain, for the former things have passed away. Rev 21:4
Alistair and I have been in Inverness visiting our 3 wonderful grandsons (as well as their mum and dad!) over the bank holiday – it was such a blessing – to return to the devastating news that one of our partners in Ghana has died. Carmel was a wonderful gentle kind lady who has 2 beautiful daughters and was pregnant. Unfortunately she went into haemorrhagic shock during a Caesarean section and died. Carmel was from the Philippines and had moved to Ghana to work with the VSO (voluntary services overseas). She met and fell in love with Jacob whom she married and they set up a charity called C4C (coalition for change) with Ruby and Annas. We have worked with this charity since we started visiting Ghana. She is pictured below with Jacob, her husband and her two daughters.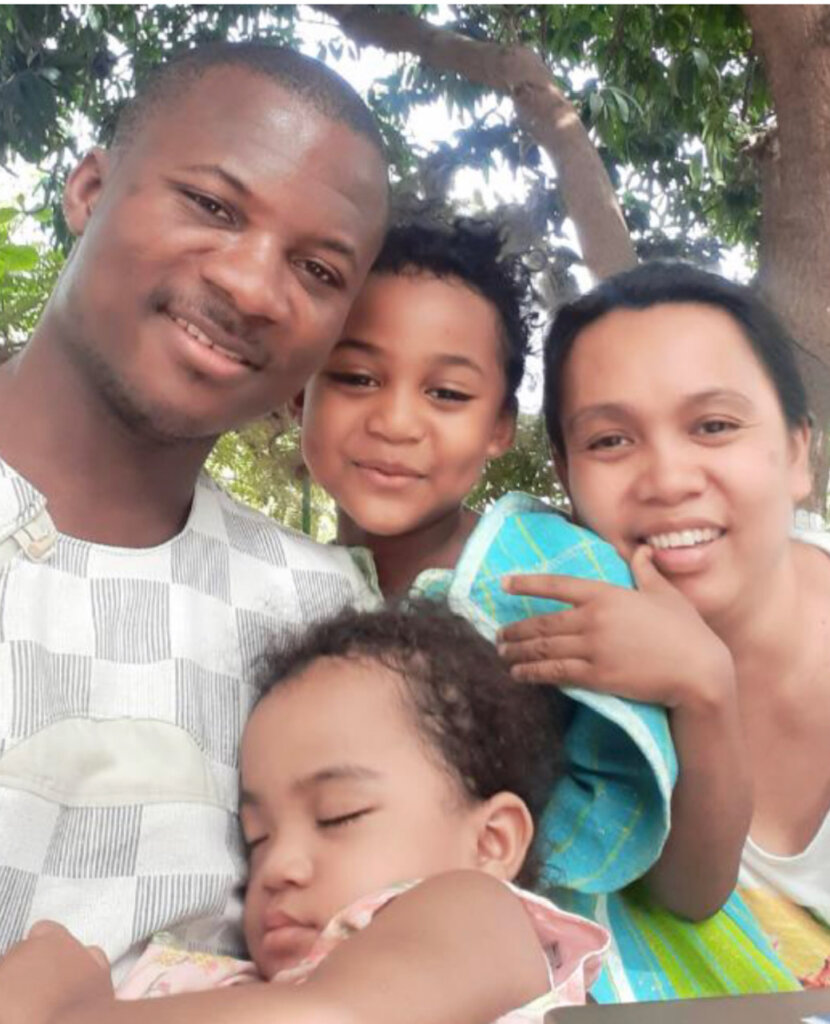 This is such a cruel reminder of the poor maternal services that are available to people living in the developing world and the cost some people pay for working in these difficult places. I know that her loss will be felt by all who knew and loved her, as well as the people she gave so much to. Our thoughts and prayers are with Jacob and children.