The Lord is good, a stronghold in the day of trouble. Nahum 1:7
What a strange time we are living through. England is now back in lockdown and the NHS is struggling with the rising numbers of Covid cases. Hull has one of the highest rates of infection and I pray that you and your families are remaining safe during this period. I think we all know someone who has been affected by this virus and most families have lost a loved one because of it and have family members working on the front line. I think we all hope that 2021 will bring an end to this pandemic.
It can take several months for the contents of the container to eventually reach their destination. It is taking even longer during the pandemic, especially to get containers through the port.  Here is the container we sent to Ghana in April finally being opened and emptied in November.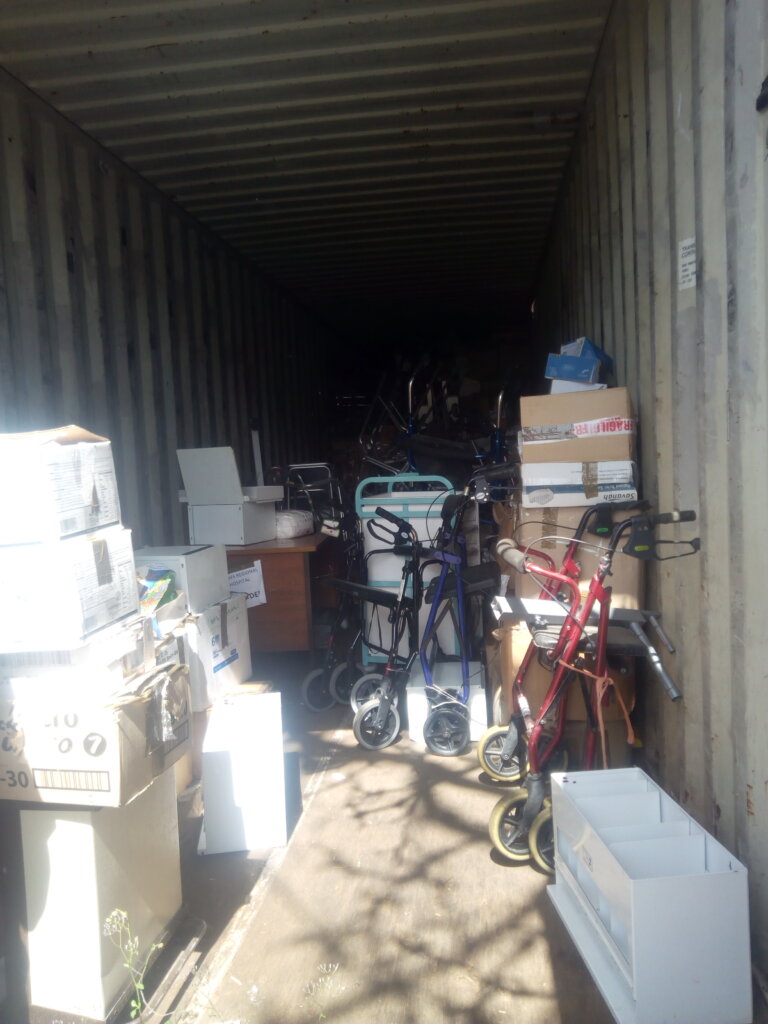 We are still able to send containers abroad despite lockdown and the Zimbabwe container left last week – we pray that it will get through customs to those in need. We are now packing two containers for Ouagadougou, Burkina Faso where our partners run a school and hospital, and we will be sending medical and educational aid in the containers. They are using the bus we sent to collect children from the rural areas where there is no opportunity for the children to go to school, and they remain at the school during the term. The literacy rate in Burkina Faso has risen dramatically in the last 20 years in the 15 – 24 year old age group, from 20% in 1998 to nearly 60% in 2018. It is under 20% in people over 65 years old (figures from UNESCO). Unfortunately over the last few years the militants have been targeting schools as they feel they are 'western'. Because of the low literacy rate in older adults there is no education at all at home if the schools are closed, which has happened in some areas of Burkina Faso because of militant attacks.
Over the next few months we hope to send another medical container to Ghana, a container to the Autistic School in Sierra Leone, a container to Zambia which we hope will contain a significant amount of colostomy which is very much needed there, and also a medical container to the Cameroon as well as a curtain sider lorry to Moldova.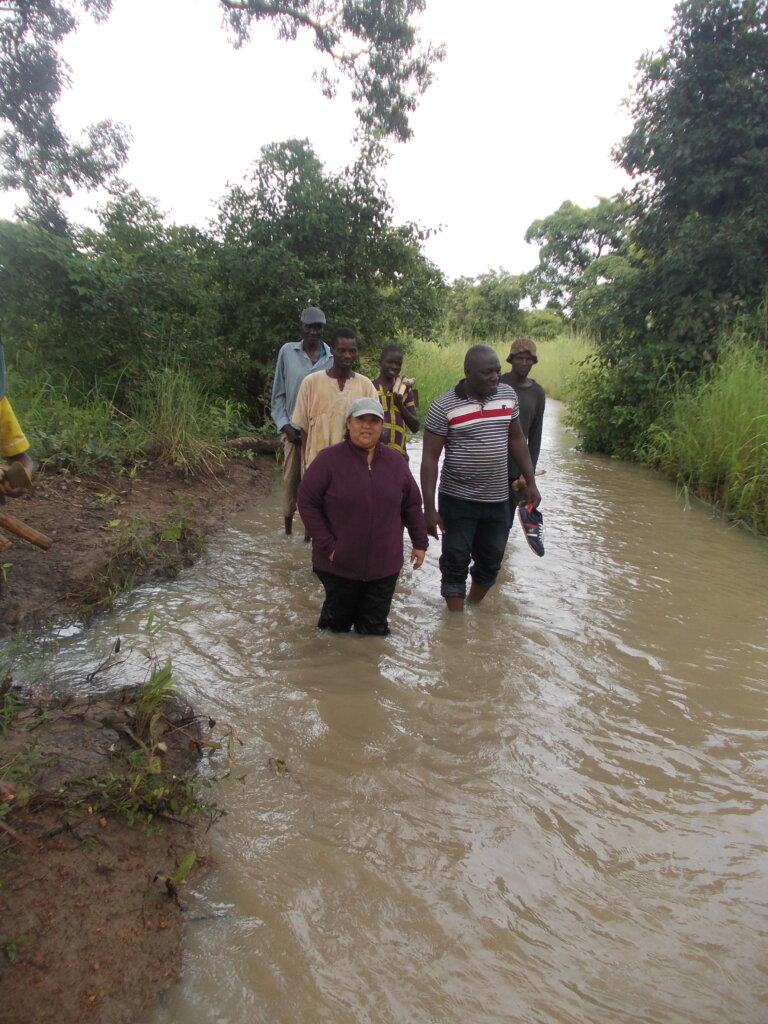 We are still supporting our overseas projects – the seedbank, dry season farming projects and the fruit  tree plantations. Our partners have had restrictions due to Covid and also, especially in Burkina Faso and Northern Ghana, an issue with personal safety. The picture shows Ruby walking to visit a community – the road has been replaced by a river! Please remember to pray for their safety. Alistair and I are looking forward to when we can visit them again, but at the moment we are both working in Beverley due to travel restrictions. The warehouse is just accepting medical aid at the moment and both the shops are closed. We do hope things change soon. I pray that you all remain safe in these difficult times.