Now hope does not disappoint Romans 5:5
I am currently at my computer in Beverley, sat with several layers of clothing listening to thunder and rain outside. Life is so very different here in the UK. When it rains in Sierra Leone the rain is warm and when it stops you have beautiful sunshine but a lot of mud! We have had rain for several days now, there is flooding in Doncaster (not far away) and the sky is very grey and has been all day. Because of the almost constant sunshine, Sierra Leone is an excellent place for solar technology and were very fortunate to visit a charity called The Barefoot Women which trains vulnerable women to make solar lamps (basic course – 3 months), solar panels (by the end of a year) and then solar pumps (advanced course by the end of 2 years).
The photo shows some of the trainers and the solar powered lamp that the women learn to make first of all:
Sorry about the blurred photo – this shows the women learning solar technology so that they can build a solar panel.
This charity is situated at Port Loko, just outside Freetown and finds women who are disadvantaged or vulnerable – widowed, at risk of forced marriage or FGM, single mothers or dropouts. These women initially came from 33 local villages but now they come from the entire country to be in trained in solar technology. They learn to construct solar panels and solar pumps over 2 years. The training costs $1,000 per year, including food and lodging and the women do not need to be well educated but have to show good aptitude for the training and often come with no formal education.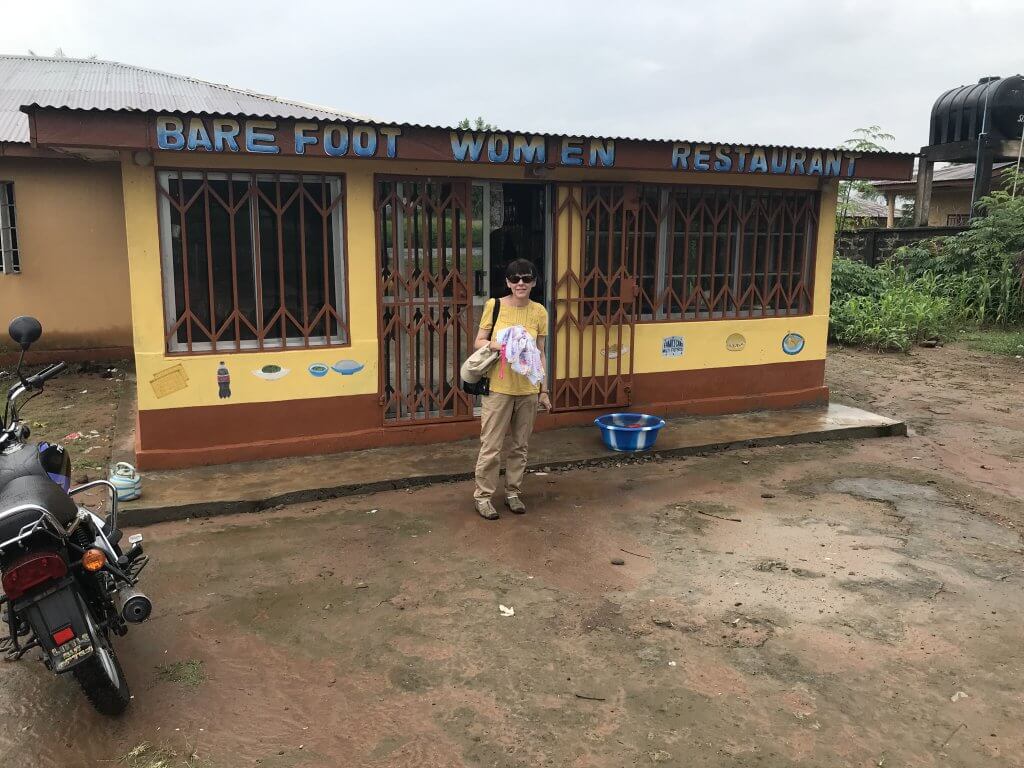 The charity also runs income generating activities including carpentry, masonry, tailoring, bakery and cafe, soap making, welding and joinery. They have just started to build an internet cafe and also farm cashew nuts.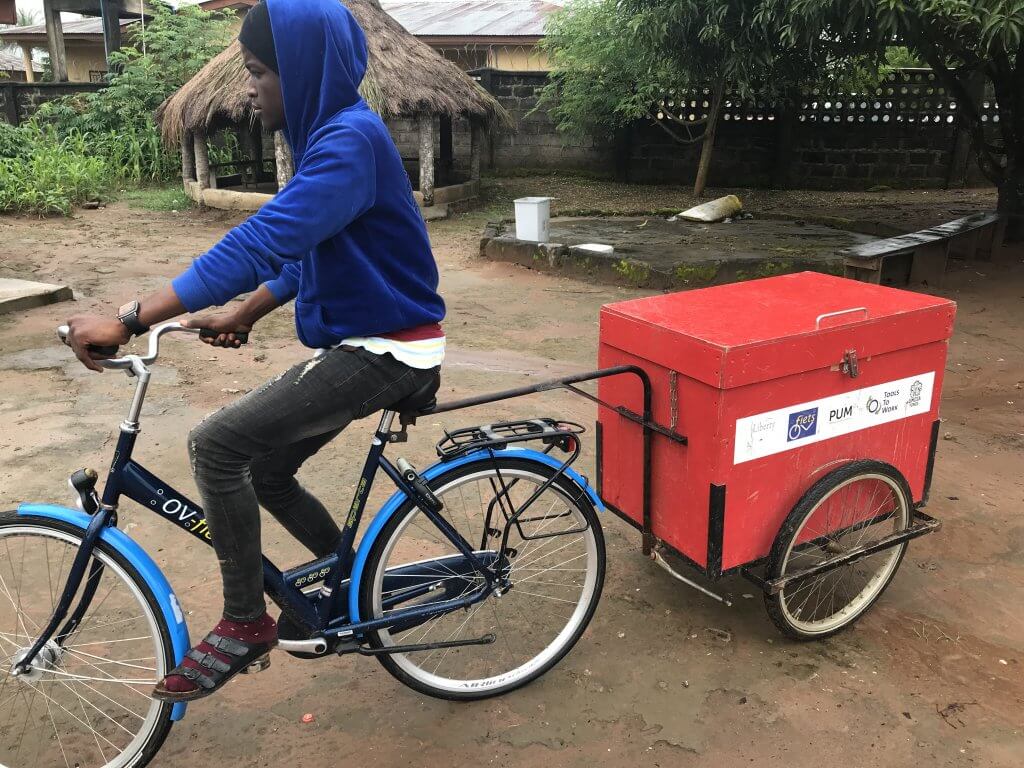 They deliver the bread by bicycle and below, is Nancy who started this amazing project.