It is the Lord your God who goes with you  Deuteronomy 31:6
We are now half way through the year and the longest day is approaching – I feel like it has passed in a blur. When we were in Ghana earlier this year we visited a place called the Shekinah Clinic in Tamale, Northern Ghana. This clinic offered free health care to anyone requiring it that could not afford to pay the £4 per year for basic health care through the government hospitals. In some cases the clinic pays the £4 if they are unable to provide vital care that the patient could access through this scheme. They also help the mentally ill, housing some individuals who have been abandoned by their families and run a feeding program for the destitute in Tamale. They also bury the dead that are left in town when no one can afford to bury them. At the clinic we met an elderly lady who had been deserted by her family when she went blind and who now lives in one of the small accommodation huts provided by the clinic. Jacob's Well Appeal is sending a 40 foot container of medical aid including a washing machine as their current one no longer works and so they have to wash all their sheets by hand. It also contains medical beds, bandages and disposable medical items such as gloves,walking frames, incontinence pads and colostomy supplies.
The houses the Shekinah Clinic provide.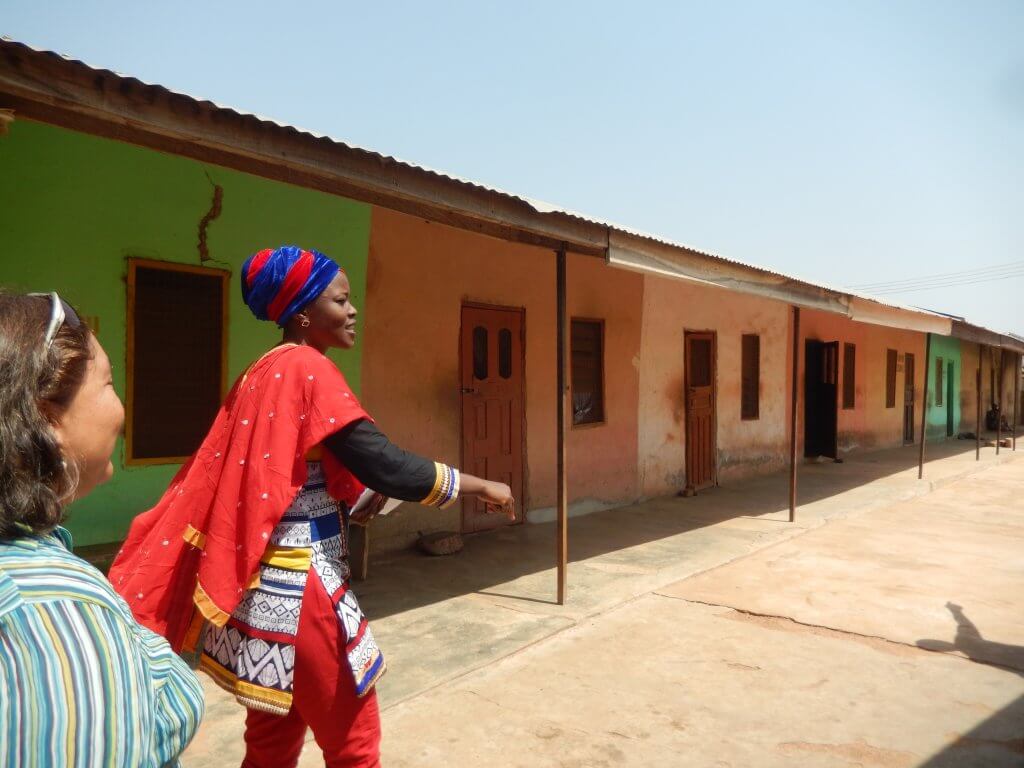 We also visited a project paid for by the York Viking Rotary which was a dry season farming project. A very poor community in the Upper East Region of Ghana had asked them to help set this up last year. Our partners, C4C, provided training on how and what to grow in consultation with the Ministry of Agriculture. They worked together to put up a wire fence to protect the garden from goats (which roam everywhere and eat everything except during the wet season) and bought a bicycle water pump which pumps the water from the reservoir up into the hose to water the garden. The community also planted mango trees to provide that vital vitamin A.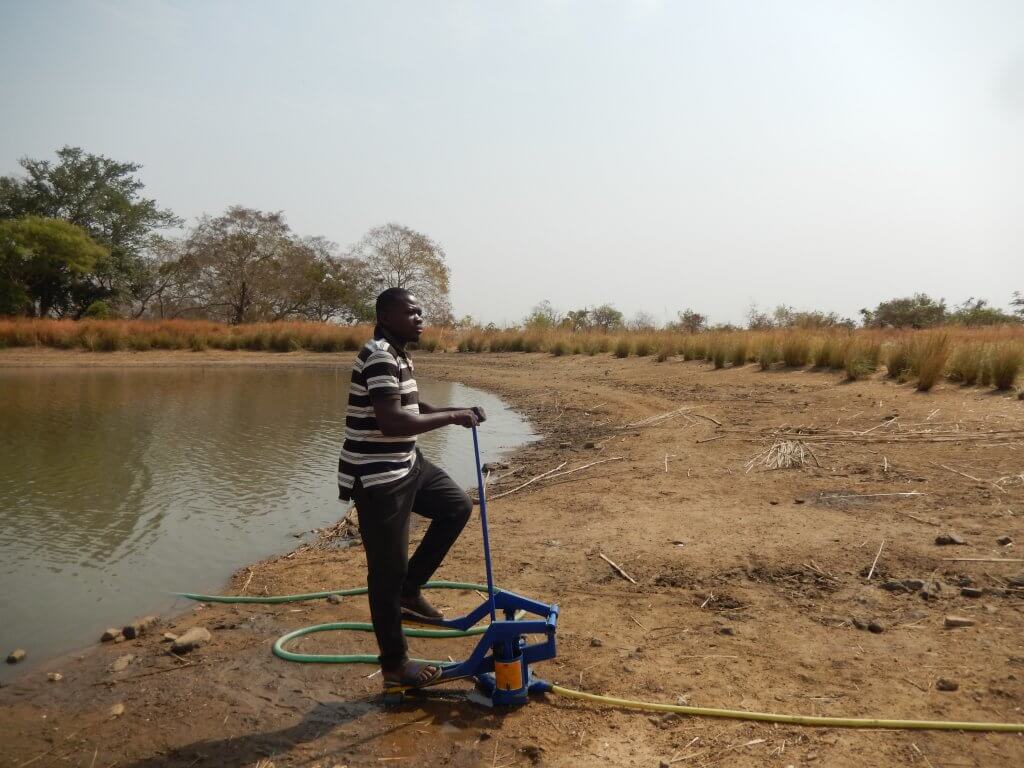 The Bicycle Water Pump – Our translator and project manager Anas makes cycling in 35°C look easy!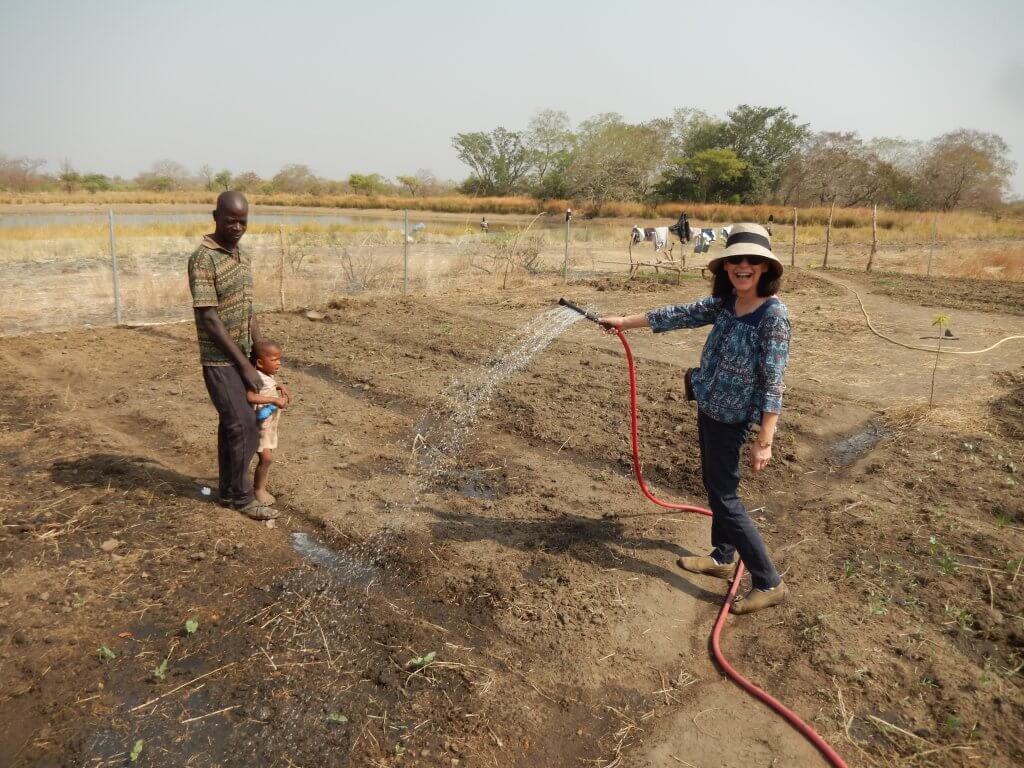 Alistair and I are now preparing for a visit to Sierra Leone in early July. You may remember we met the mayor of Freetown in Hull, which is linked with Sierra Leone and we then sent a container of medical aid in November last year. We are now going to Sierra Leone to see what they have done with the aid we sent them and how we can work together for the future.