But you, be strong and do not give up, for your work will be rewarded. 2 Chronicles 15:7
Hello – I do hope you are well and keeping safe from Covid. As things get back to normal we hope that you will continue to visit our shops and support us. It has been a really difficult year!
This morning a lorry loaded with medical and colostomy aid left for Moldova and we have a container of aid ready to send to Ghana. We are getting offers of medical aid and supplies daily but our warehouse limits what we can take, as we can only afford to send a container a month at the most. The cost of transport and the containers themselves have gone up and our income has dropped (due to covid) so we are having to say no to some very useful items. We know that it is a difficult time for everyone and we thank you for all your support, without which we could do nothing.
The cold storage unit in Wa in Ghana is well underway and will be very beneficial to the people of that area. It is so necessary to have vaccine storage facilities, otherwise the vaccines can become useless if not  stored safely at the correct temperature. As we have become very aware during this pandemic, vaccines are lifesaving. Diseases that used to harm and kill in the past are no longer seen as dangerous to us living in the UK. This is not the case in the poorest communities in the world.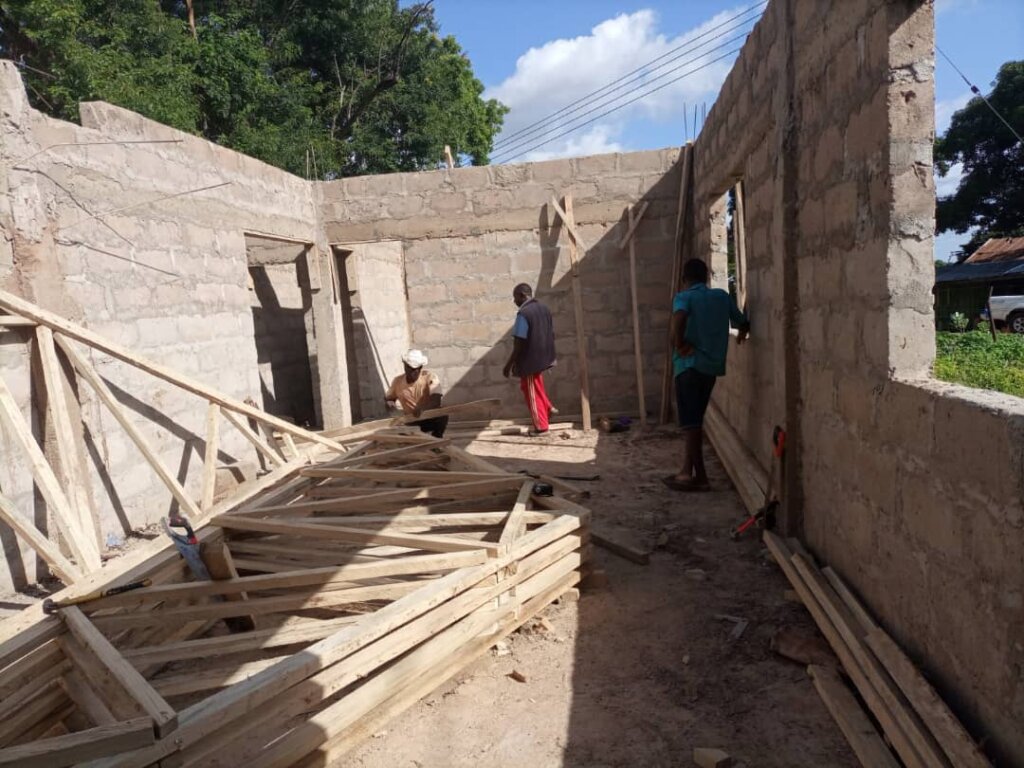 We were contacted by the Inner Wheel from Doncaster and St Ledger who would like to support some of our projects. They are keen to help impoverished women and are hoping to support a literacy project over 3 years. These projects teach basic literacy and numeracy as well as a skill that the women can use to make saleable items during the dry season.  One of the projects will involve teaching beadmaking which can be used in many different ways, including making sandals: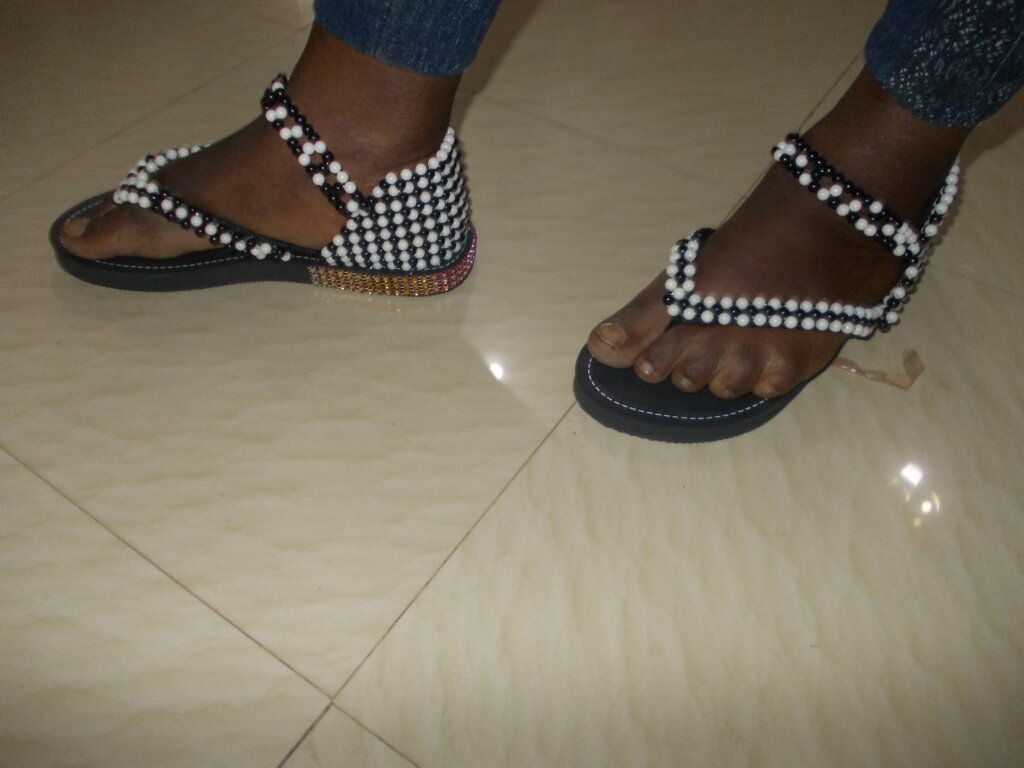 We are still running various seedbank projects in northern Ghana, although due to covid these have been smaller than usual. One project is with ground nut seed which we have implemented over a 3 year program. This is working with 44 women, helping 44 families in 2 new communities; the previous 3 communities are only getting ploughing support now as they have had training and seeds for two years. The picture below shows two women tending their crop.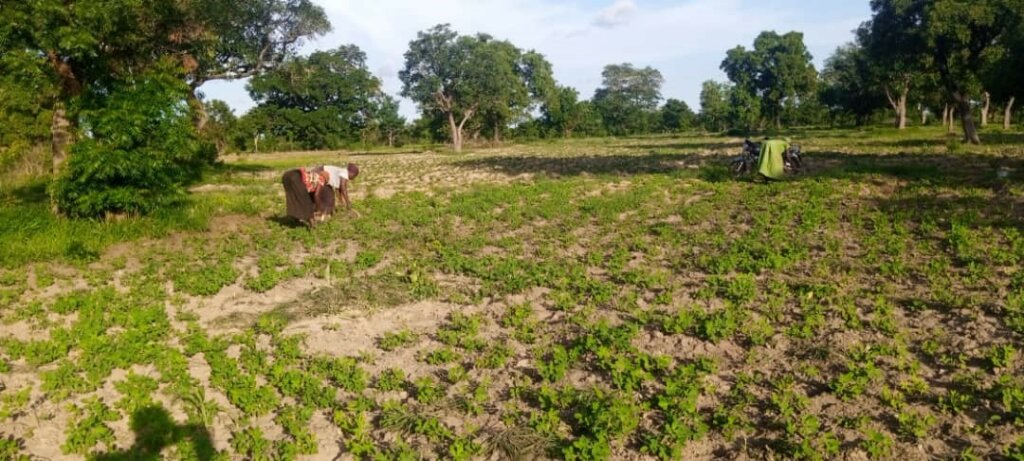 I do hope you have seen our newsletter which we have just printed. I am amazed that despite all the difficulties that we have faced this year we are still able to help those in the world whose situation is much more desperate. Thank you for all the support you give us to make this possible.