The strength of the righteous shall be exalted Psalm 75:10 
Alistair and I travelled to Ghana in January to see the projects that Jacob's Well Appeal have been working on. We visited several dry season farming projects, three smaller ones run by Saraha Advocates for Change (Ruby Yap and her team) using money from Ripon Rotary and a very large one of 8 acres that is run by C4C, which was supported by Skegness Rotary Club. We also have a further dry season project in Eastern Ghana which was supported by York Viking Rotary Club, which was so successful that they have helped us to expand that project further to now help 60 families in total. These projects help poor communities grow crops outside of the 'wet' season. Unlike the UK where it rains all the time, in Sub Saharan Africa it rains only from April/ May until October which is when the communities traditionally farm. They harvest October/ November and then live off this for the rest of the year. Often, before the rains, the food is running out. By encouraging them to grow crops through the dry season, crops such as peppers, tomatoes, cabbage, garden eggs (like aubergines but different!), onions etc they can have a much better varied diet and also hopefully enough produce to sell some at market.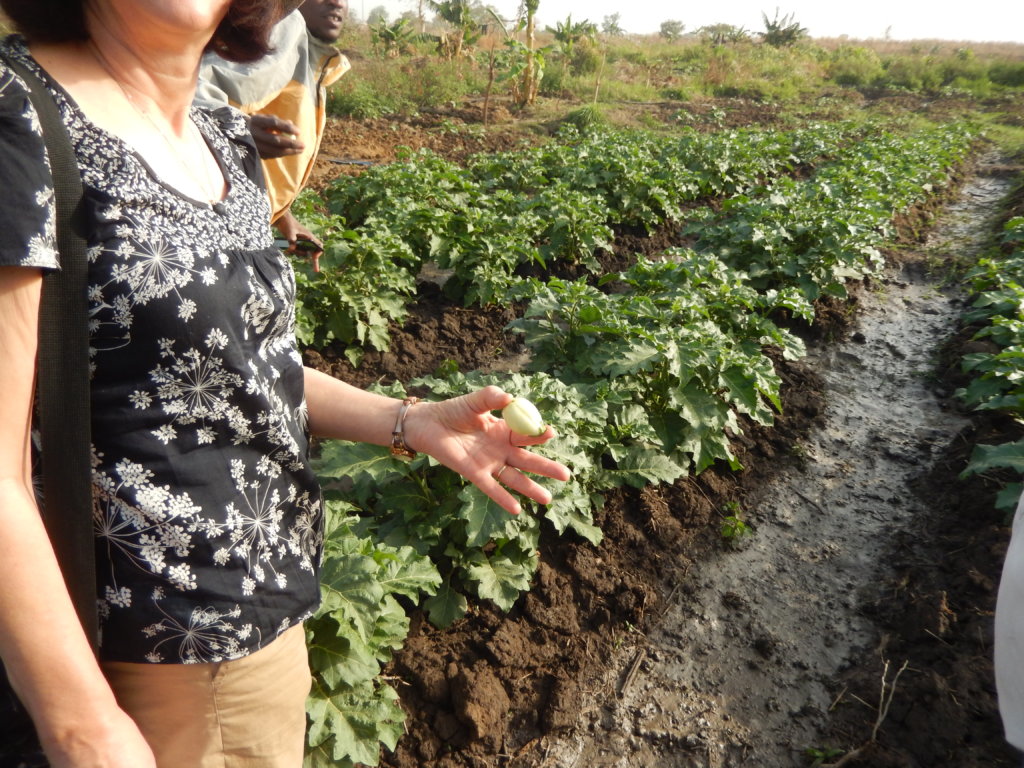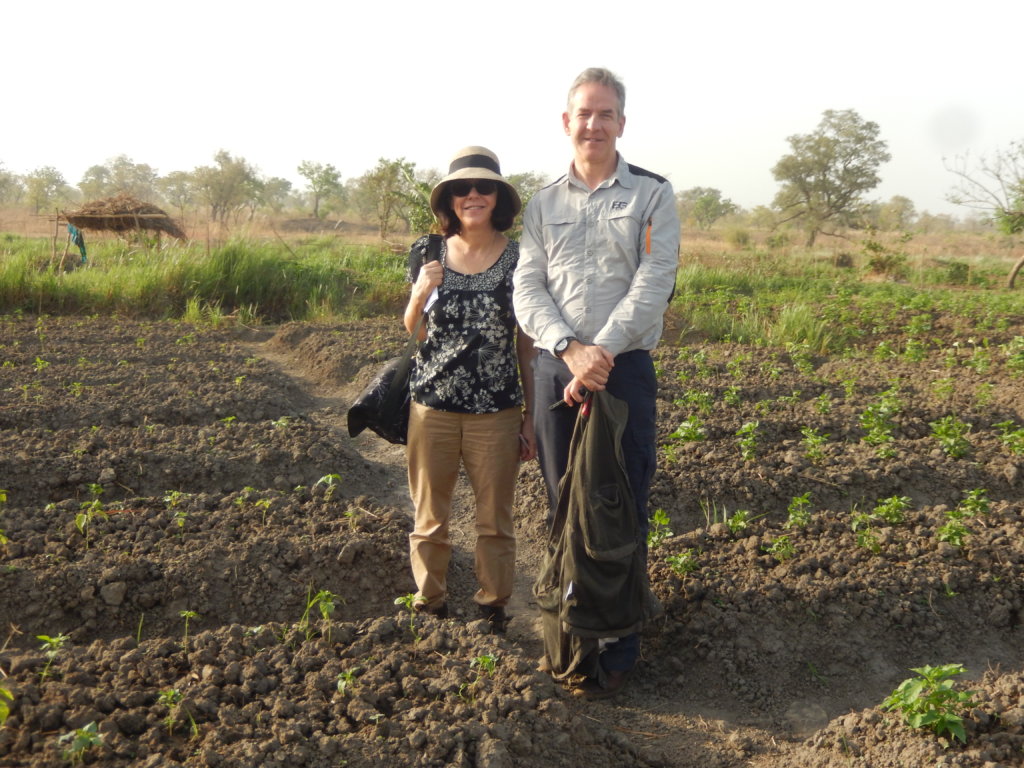 The work is very hard and hot and at the moment we can only work in areas that there is already a source of water, but the communities are delighted with the results and are very keen to be part of this project. Without the training, help to buy the fencing and initial seeds as well as a pump or irrigation help they are unable to start gardening themselves. Hopefully with the initial input these projects will continue.
We also saw one of the boreholes that we dug at the end of 2018  – still working well!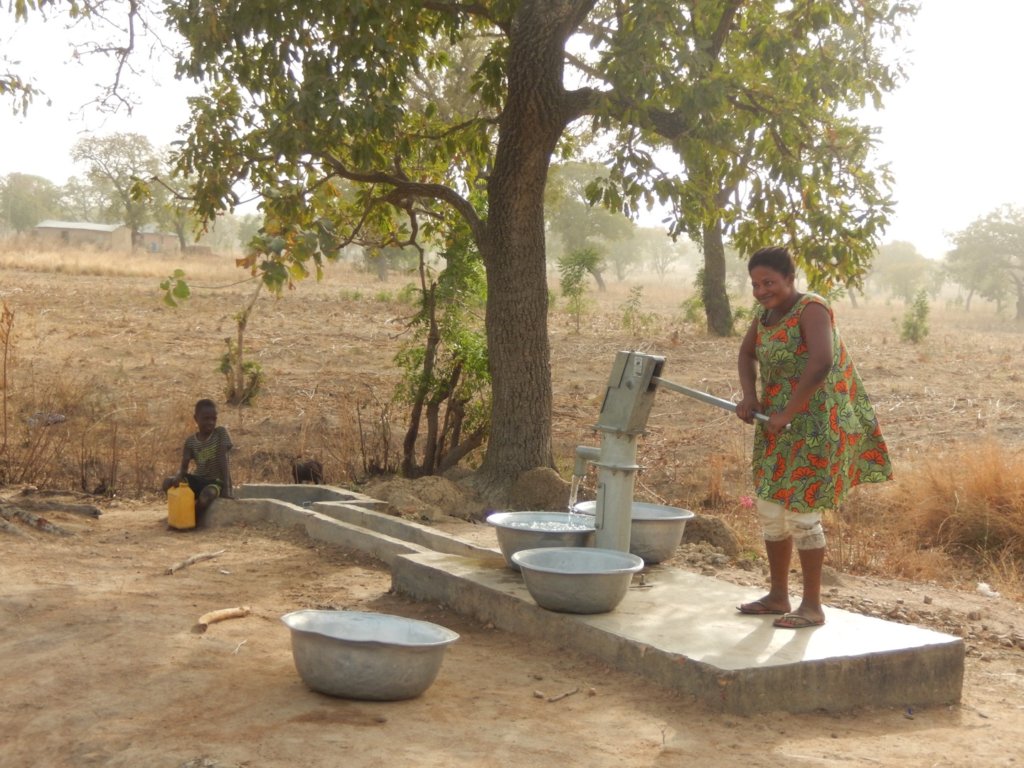 And our seed bank project has been so successful our partners, C4C, have had to hire warehouse space for all the sacks of corn! They will sell most of this to buy fertiliser for the communities to use at the beginning of the farming season. The rest will be used as seed. We have 150 women on this project ( helping 150 families) and the women all say thank you – ' with out this project we would never have known that we could also be farmers and grow crops for our families. This gives us food, helps pay to send the children to school and also pay the £4 per year government's medical cover'. The health service is only free to pregnant women and children under 5 years of age. Everyone else has to pay £4 a year or the entire costs of treatment. This means most poor people have no medical care whatsoever.