Whoever believes in Jesus shall not abide in darkness. John 12:46
Alistair and I visited Sierra Leone last month, spending just under 3 weeks there. We had a very busy schedule visiting government and charity-run hospitals as well as schools and agricultural projects. This is the first time that Jacob's Well Appeal has visited Sierra Leone, having sent our first container there last year.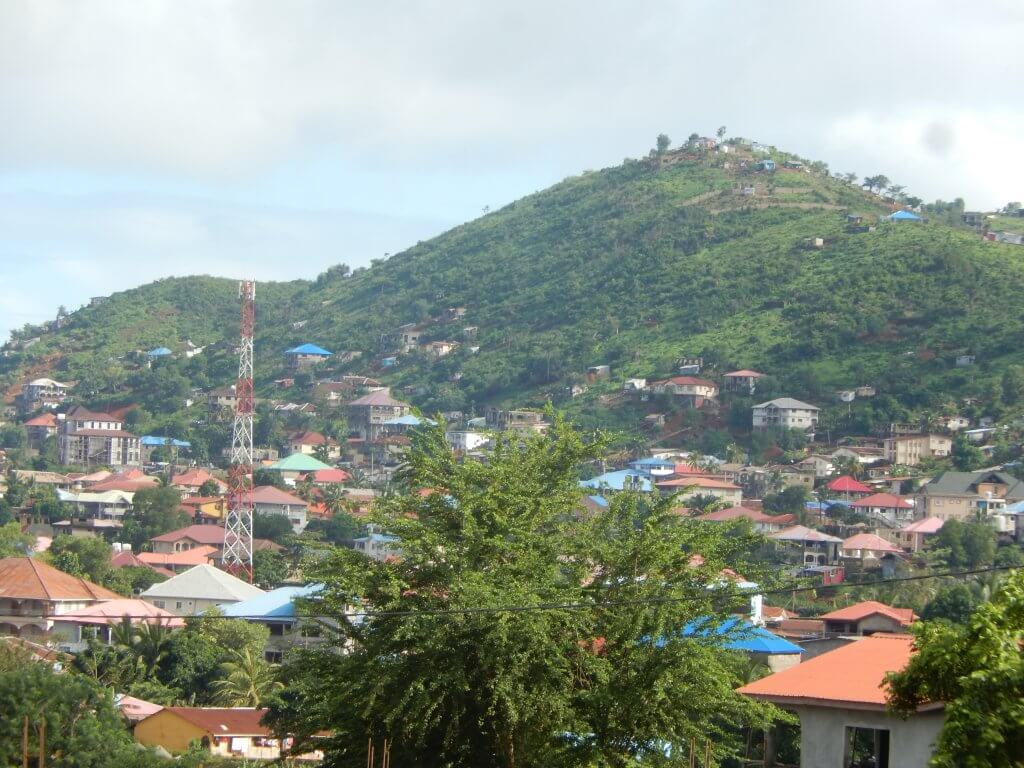 Sierra Leone is a beautiful country but is struggling with poverty and corruption. The hospitals we visited spoke of lack of resources with nurses having to buy their own gloves.The Ebola outbreak caused the death of many doctors and nurses and the health service is struggling to cope. They rely heavily on unpaid volunteers and the government hospitals are overcrowded – in the children's ward in one hospital they even had paediatric patients sharing cots. One thing that all the hospitals were short of were oxygen concentrators which is something we will try to acquire and send on the next container, along with gloves, syringes, bandages and dressings and walking frames and wheelchairs. They also need prosthetic limbs. During the civil war the rebels used amputation to terrorize the people of Sierra Leone and the number of amputees is high.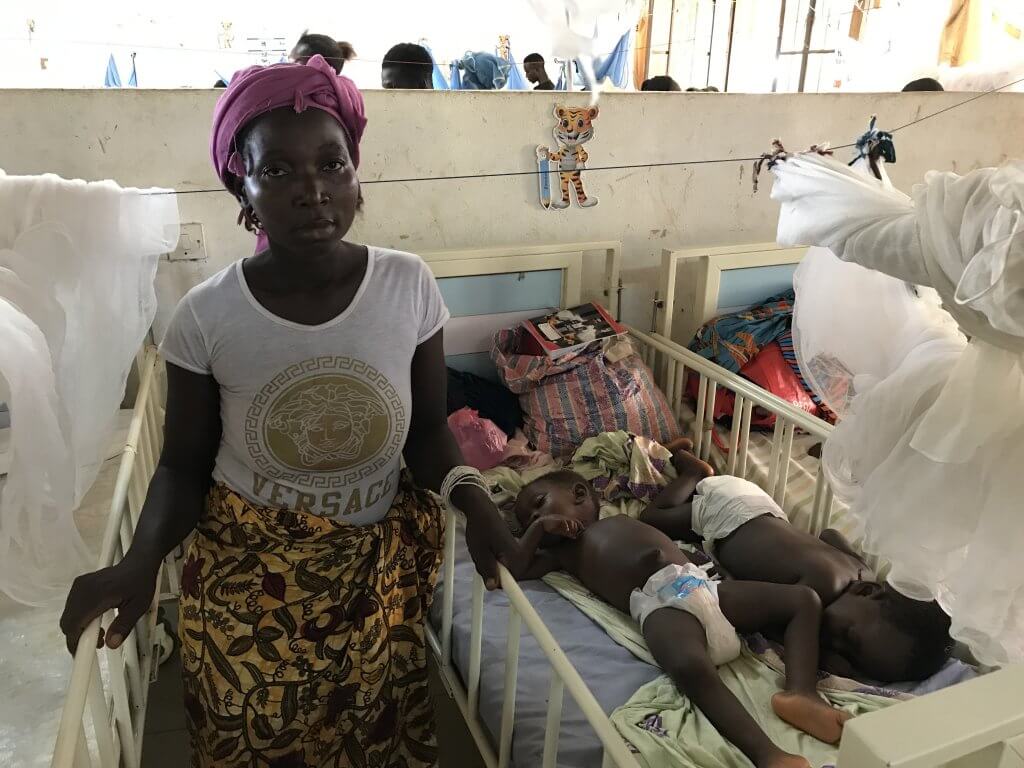 In the capital they have recently build two new hospitals which they hope to start using very soon. These building are very desperately needed – a lot of the hospitals we visited did not have running water and had to rely on buckets (as below) to wash their hands. This makes keeping things clean very hard.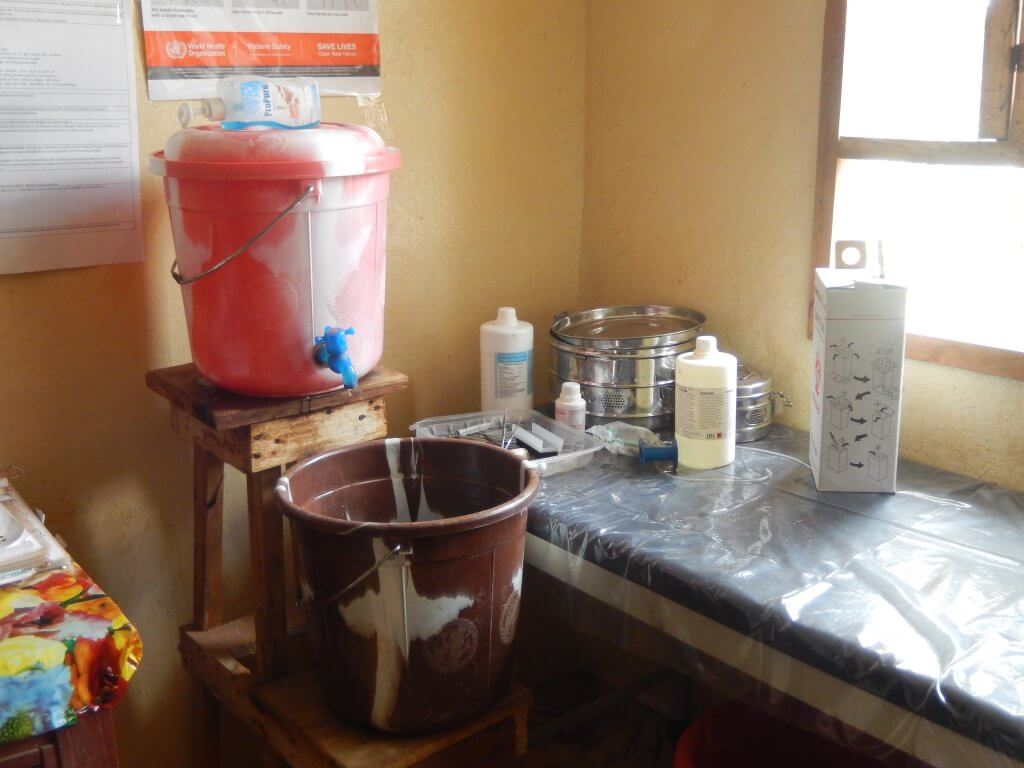 At the moment we are working with the Sierra Leone government to agree on a Memorandum of Understanding so that we can send medical aid in without being taxed. They can tax containers up to 50% of the value of the contents, and they will revalue the container if they think that we have put a low value on the contents to avoid tax. It is important that we get an agreement so that we will not have the risk of getting a fine or being asked to pay any tax.
The container we sent last year went through the Mayor of Freetown and we met with the Medical Directors of the hospitals of Freetown who were very happy with the aid that we had sent. Alistair was on the local TV talking about Jacob's Well Appeal and the donation.
W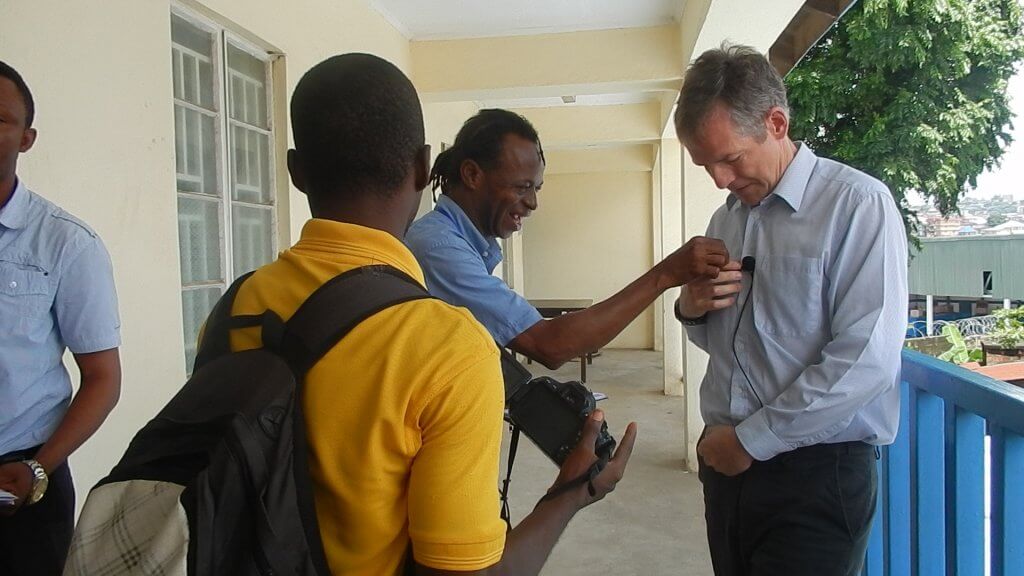 Next month I will talk about the wonderful projects that we visited in Sierra Leone.